Spurs' new stadium continues to take shape with glass panels added
Among the brick buildings which have lined White Hart Lane for decades, the huge arena which will change the skyline of Tottenham forever is beginning to take its final form.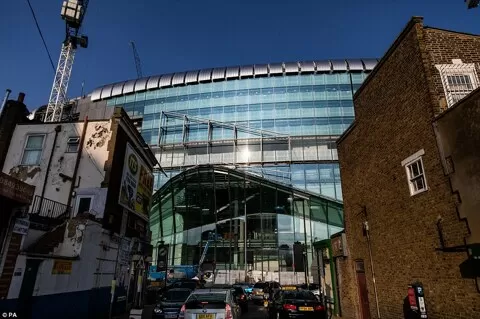 More glass exterior panels have been added to the outside of Tottenham Hotspur's new 62,000-seat stadium, built on the site of their former home.
New pictures show how the gargantuan, thoroughly modern looking stadium contrasts with the surrounding houses and buildings which remain, even with the old White Hart Lane now only a memory.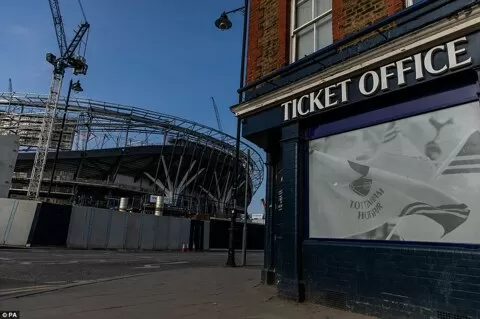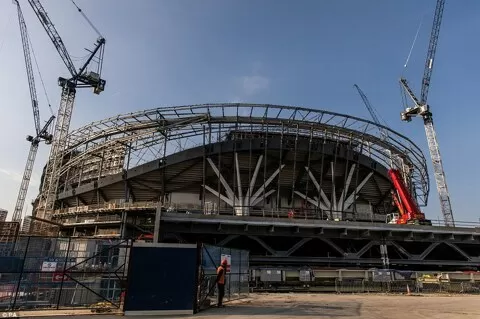 The pictures also show how much work is left to be done in order to get the stadium ready on time – Spurs want to be able to play at the ground at the start of the 2018-19 Premier League season.
Spurs may have to play their first few games away from home, and with much of the paneling yet to be completed and cranes surrounding the ground, an August completion date appears to remain ambitious.
However, with the stands complete – with seats beginning to be installed – and the chassis of the stadium and roof in place, it is already obvious what an impressive and imposing arena Tottenham's new home will become.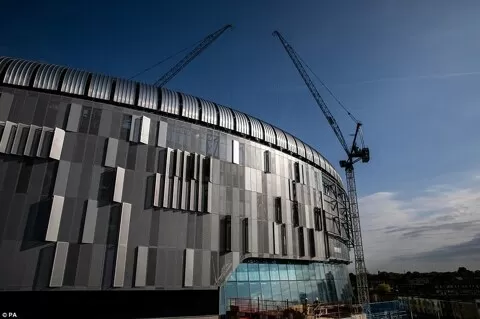 The glass adds to other cosmetic touches to the ground's exterior, with metal cladding around part of the stadium, and tiling beginning to be applied to the roof.
Work is going on 24/7 in order to get the highly ambitious stadium completed for next season, with other features set to included LED lighting on the outside walls and a retractable pitch for NFL fixtures.
The first NFL game will take place on October 14 when the Seattle Seahawks play the Oakland Raiders. It is not yet known when the first football match will be played there.
Watching Spurs at their new stadium won't be cheap, with the least-expensive season ticket price being £795 for adults and the most expensive requiring a vast investment to the sum of £1,995 – the costliest anywhere in the Premier League.