Douglas bids farewell to Benfica and returns to Barca
Brazilian full-back Douglas has brought his time on loan at Benfica to an end as he prepares to return to Barcelona.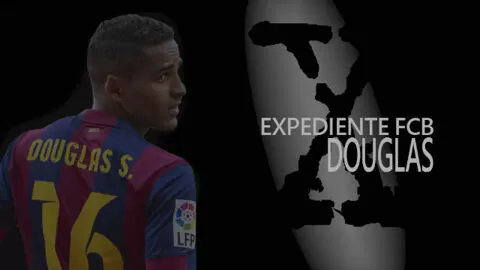 After a season in which he hardly featured at all, Douglas returns to Barça with the aim of finding a solution to his future next season.
"It's been an honour to wear this shirt," he said on social media in a post aimed at Benfica fans. "I would like to thank all the fans for their support this season."
Benfica had an option to make the loan move permanent but his performances didn't convince and he will now have to look for another club.
Barça have no plans on reincorporating him into the first team but as he has a contract until 2019 they will have to help him find a new side to play his football at next season.
Douglas joined the club in 2014 for around five million euros but has been unable to make his mark. He spent last season on loan at Sporting Gijon.
Hits: 0