5 of the best Manchester United players in the last 10 years
For the better part of the Premier League era, Manchester United have been known as the best team in the league, mostly under the tutelage of Sir Alex Ferguson.
The Scottish gaffer was the focal point for the team's successes for 26 years and has gone down in history as the best manager ever to take charge of any club in the Premier League.
However, since he stepped down after the end of 2012/13 season, the club has made a mess of filling the most difficult shoes in club football
Over the past five years, the team has seen three permanent managers and one interim take over. However, the quest for finding a long-term solution still continues.
Jose Mourinho has admitted he wants to stay at the club for a longer period of time but there are still doubts whether he would be able to do so in such a fast-paced league.
Meanwhile, the constant change of managers has tampered with the team's growth and is evidenced by the fact that the Red Devils are yet to win a league title since Fergie retired.
It has been a topsy-turvy ride for Manchester United as they have not made any waves in the UEFA Champions League in a while.
5 Robin Van Persie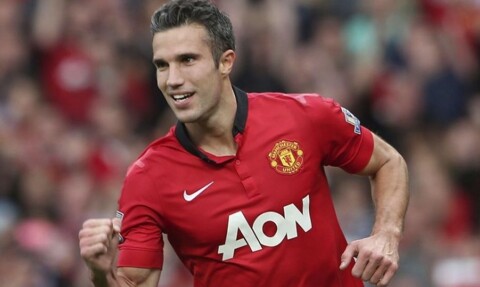 Despite Arsenal's successes under French boss Arsene Wenger, one thing for which he can be blamed is his inability to hold on to his star players. Samir Nasri, Cesc Fabregas, Thierry Henry, Emmanuel Adebayor and the list keeps on increasing.
However, nothing could have hurt more than a certain Dutch superstar leaving to join a direct rival.
Robin Van Persie had gone on to become Arsenal's main man in attack since joining them as a youngster. However, as his contract was nearing its end, it became clear that he wanted a change of surroundings and a shot at glory.
Though Juventus and Manchester City were ready to pay high wages to lure him, the flying Dutchman accepted the offer made by United.
Apparently, Van Persie always desired to work with Sir Alex and a deal was finalized to bring him to Old Trafford.
He was the last big signing made by Ferguson and it worked. Van Persie had an immediate impact on the team as he won the Golden Boot in his first season as a Manchester United player.
He bagged 26 goals and helped the team win the title in Fergie's last season. Additionally, he completely overshadowed fan-favorite Wayne Rooney with his performances.
He was left disappointed by Fergie's decision to leave after the 2012/13 season and it affected his performances. He was unable to replicate the success from the first year though he came up with some good performances from time to time.
4 Antonio Valencia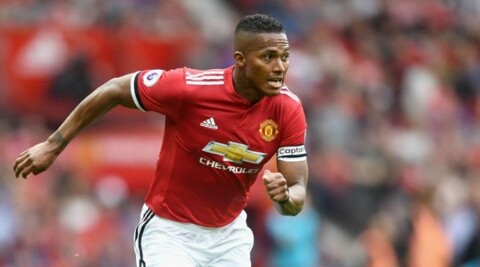 When Cristiano Ronaldo left United to join Real Madrid, Sir Alex had to fill a huge gap in his team. After all, Cristiano had been incredibly brilliant during his stay in England.
His search continued and eventually, an unknown Ecuadorian was handed over the iconic number 7 shirt to take over the right-wing duties for Manchester United.
Antonio Valencia had pace and tons of energy to become a potent attacking threat from the wings. However, sheer strength and speed are not enough to become a successful winger.
The lack of quality in front of goal became obvious as Valencia was unable to replicate the exploits of Ronaldo. He eventually became more of a squad player.
However, life does give you second chances and Valencia grabbed his chance with both hands when Louis Van Gaal dropped him into a deeper role.
Initially seen as a makeshift right back, Valencia has risen to become the best player in his position in the league. He is a manager's delight as the Ecuadorian dutifully completes his tasks with little or no complaints.
His physical prowess allows him to bully opponents as he regularly contributes to the attack by making marauding runs down the right.
Valencia has gained a lot of experience and is the leader of the pack. He was awarded the Players' Player of the Year last season which was in recognition of his contributions to the team.
Due to his versatility and never-say-die attitude, Antonio Valencia deserves a place in this list.
3 Michael Carrick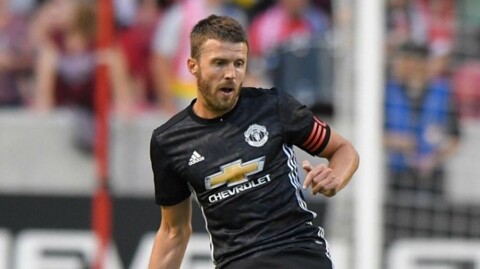 Every manager dreams of having a player who can bring a sense of calm and composure to the team. Someone who can do the toughest of tasks and still makes it look easy.
It was for this reason that Jose Mourinho signed Nemanja Matic from Chelsea. However, before Matic, Michael Carrick had signed for United from Tottenham Hotspur.
Sir Alex was adamant about signing Carrick as he wanted to reinforce his midfield and build a team for the future.
Carrick has been a rock at the base of the midfield for Manchester United. He can pick out a pass from even the most cramped of spaces and shields the defence completely. He controls the tempo of the game and can start off counterattacks by making decisive passes to the forwards.
It was not until the turn of the decade that Carrick finally began to realize his potential. The English international peaked around the same time that Paul Scholes slowed down and that allowed for a smooth transition in midfield.
He was often labeled as the best central midfield player in the league by Sir Alex. Carrick was at the top of his game in Fergie's last season.
He made 36 appearances for United in the league that season and averaged an impressive tackle success rate of 70%. He made more than two interceptions in each game and recovered the ball back almost eight times in every ninety minutes.
Even after Fergie had retired, Carrick continued to impress with his displays on the field and became a great leader of the team. This week, he revealed that he has been recovering from a heart issue for the last two months.
2 Wayne Rooney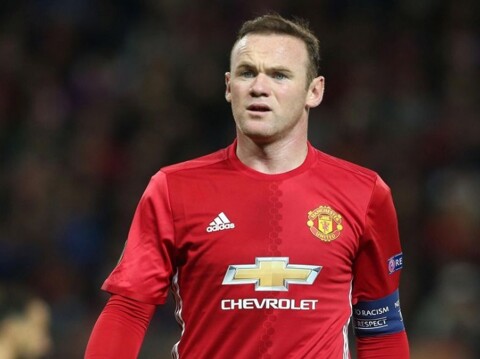 For most United fans, Wayne Rooney's best years came in the first decade of the century. Signed as the brightest prospect in England at that time, Rooney took the league by storm.
He developed an exciting attacking partnership with other forwards as Manchester United scored goals for fun. His first six years for United will always be memorable for the fans. However, things were not the same once the decade turned.
There were rumors in 2010 that Rooney wanted to leave the club and had rejected contract renewal offers. His opinion was that the club was not showing enough ambition. He wanted the club to sign Mesut Ozil who had joined Real Madrid that summer.
His situation at the club came under scrutiny with even Sir Alex accepting that Rooney wanted to leave Manchester United. Offers were pouring in from all over England; most notably from Chelsea who were keen to acquire his services.
However, things settled once he signed a new contract, which actually made him the highest paid player in England.
However, Wazza lost a lot of respect from fans as he was seen as a moneyman whose complaints ended as soon as he was offered a lucrative deal.
At around the same time, his personal life was exposed and Rooney was accused of cheating on his wife. With all the media attention and deal issues, things were not going well for the star man at Old Trafford.
However, as champions often do, Wayne Rooney bounced back. He came up with decent figures thereafter though his role was reduced by Fergie in some of the games.
As said by Sir Alex himself, Wayne Rooney never had the physical prowess and fitness of Lionel Messi or Cristiano Ronaldo that would have allowed him to continue to dominate in his 30s. He began playing as a midfielder in some of the games and his goal-scoring returns suffered.
After Louis Van Gaal took over, Wayne Rooney endured a very frustrating time at the club. Even under Jose Mourinho, Zlatan Ibrahimovic played as the sole striker while Rooney was used sparingly. This eventually saw him leaving for Everton.
Despite every drawback, the passion, and desire that Wazza displayed everytime he took to the pitch was incredible. He is truly one of the greatest legends of modern day football for Manchester United.
1 David de Gea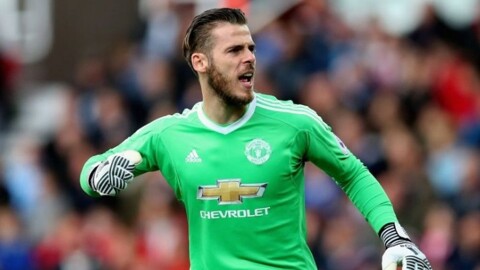 Old Trafford has witnessed some of the greatest goalkeepers in the world. Peter Schmeichel and Edwin Van der Sar had delighted the fans with their performances over the past two decades.
After Van der Sar left, Sir Alex had the headache of finding a man to guard the posts for United. The Red Devils then signed a young and inexperienced David de Gea from Atletico Madrid.
The young lad took a lot of time to adapt to the conditions in England.
He had a forgettable first couple of months as he let in some easy goals and failed to arrange the backline well. He let many goals go in through set pieces and doubts were raised over his place in the team.
However, as Sir Alex does best, he put complete faith in de Gea to come out on top.
The gaffer was always sure about his talent and knew that once the Spaniard settled, he would become an asset to the team.
According to Sir Alex, de Gea was even unable to drive before he shifted to England. This shows how young he was when he switched countries.
After Fergie left, de Gea did actually come of age to become one of the best goalkeepers in the world. He has single-handedly helped the team to avoid embarrassing defeats and regularly makes breathtaking saves to keep his team in games.
The former Atletico man has matured over the years and there is a commanding vibe that comes with him every time he takes to the field.
He leads from the back and has made it increasingly difficult for the opposition to get the ball past him.
De Gea possesses great athleticism that helps him make amazing saves. His performances against big clubs have been great as well.
The one negative from his stay at Old Trafford has been the constant interest that Real Madrid has had in him. De Gea nearly made a move to Bernabeu on transfer deadline day in 2015 but has gone on to establish himself at Old Trafford.
He signed a new contract in September 2015, which will keep him in the club for the next two seasons with an option of extending it to another year.
With the kind of respect he has from the fans, it should not be a surprise if the custodian spends his entire career at Old Trafford.
Not often have we seen a goalkeeper carry the team for so long all by himself. The confidence and authority he exudes are unmatched.